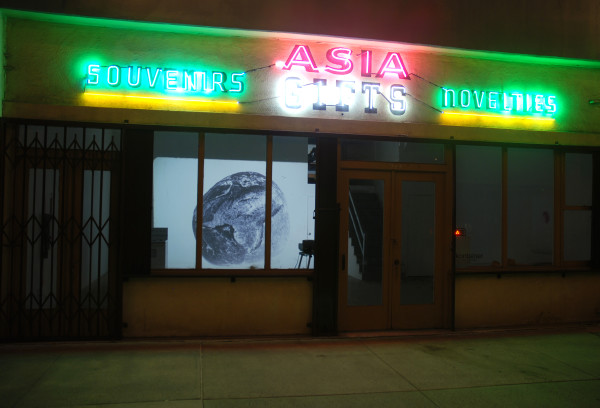 Bread, Water, Laughter, 2009, mixed media installation
I transformed a local gallery into a "bakery". For the duration of the exhibition, I baked and served fresh bread to visitors every day, and a new stylized image of one of the loaves was projected in the gallery every night.
Presented at Nicodim Gallery, L.A.